Table of Contents
Looking for lucrative cosmetic business ideas in 2023? This guide provides a comprehensive plan and profitable strategies to help you succeed. Explore the latest trends, innovative approaches, and effective marketing tactics to make your cosmetic venture a resounding success in the competitive beauty industry. Don't miss out on the opportunity to establish a thriving business with our expert guidance.
Define cosmetic Business?
A cosmetic business refers to a company or enterprise that is involved in the production, distribution, and sale of cosmetic products. Cosmetic products are items that are used for enhancing or altering the appearance of the face, body, or hair. They include various personal care and beauty products such as makeup, skincare products, haircare products, fragrances, toiletries, and more.
Personalized Skincare: Create a business that offers customized skincare products tailored to individual needs and preferences. Utilize technology, such as AI-powered skin analysis, to provide personalized recommendations.
Clean Beauty: Capitalize on the growing demand for clean, organic, and eco-friendly cosmetic products. Develop a line of natural skincare, makeup, or haircare products that prioritize sustainability and transparency.
Men's Grooming: Tap into the expanding market of men's grooming products. Develop a range of skincare, haircare, and grooming products specifically designed for men, catering to their unique needs and preferences.
Indie Beauty Brands: Start an independent, boutique beauty brand that focuses on niche markets and caters to specific consumer segments. Offer unique and innovative products that stand out in the crowded cosmetic industry.
Inclusive Beauty: Launch a brand that embraces diversity and inclusivity. Develop a range of makeup shades that cater to a wide range of skin tones and offer products that address the needs of underrepresented consumer groups.
Sustainable Packaging: Develop a cosmetic brand that prioritizes sustainable packaging solutions. Offer refillable or biodegradable packaging options to reduce waste and appeal to environmentally conscious consumers.
Beauty Tech: Combine beauty and technology by creating a business that offers innovative beauty gadgets, smart beauty devices, or beauty-focused mobile applications to enhance the consumer experience and provide cutting-edge solutions.
Beauty Supplements: Enter the growing market of beauty supplements by offering high-quality ingestible products that promote healthy skin, hair, and nails. Collaborate with nutritionists or develop partnerships with wellness experts to ensure effective formulations.
Customized Makeup: Create a business that offers personalized makeup products, allowing customers to choose their preferred shades, finishes, and textures. Utilize advanced technology, such as 3D printing, to produce custom-made cosmetics.
Subscription Boxes: Launch a subscription-based beauty box service, curating and delivering a selection of cosmetic products to customers on a regular basis. Offer a variety of subscription options, such as monthly or quarterly boxes, and include popular or exclusive products.
Remember to conduct thorough market research, assess the competition, and develop a comprehensive business plan to ensure the success of your chosen cosmetic business idea in 2023.
A cosmetic business can operate in various forms, including:
Manufacturing: Some cosmetic businesses manufacture their own products. They have their own production facilities or work with contract manufacturers to produce cosmetics under their brand name.
Distribution: Cosmetic businesses can focus on the distribution and wholesale of cosmetic products. They collaborate with manufacturers or other suppliers to source products and supply them to retail stores, salons, spas, and online platforms.
Retail: This includes businesses that sell cosmetic products directly to consumers through physical stores, e-commerce websites, or a combination of both. Retail cosmetic businesses can range from small independent shops to large chain stores.
Online and Direct-to-Consumer: With the rise of e-commerce, many cosmetic businesses operate primarily online, selling directly to consumers through their own websites or third-party platforms. This approach allows them to reach a wide customer base without the need for physical stores.
Services: Some cosmetic businesses provide services in addition to selling products. These services can include beauty treatments, salon services, professional makeup application, or personalized consultations.
Cosmetic businesses need to comply with various regulations related to product safety, labeling, and advertising. It is essential to ensure that the products meet the required standards and are safe for consumer use. Additionally, effective branding, marketing, and customer engagement are important aspects of running a successful cosmetic business.
The cosmetic industry is highly competitive and constantly evolving, driven by changing beauty trends, consumer preferences, and advancements in ingredients and formulations.
Cosmetic Business ideas
Starting a cosmetic startup in India calls for cautious making plans and execution. Here are a few steps you could observe to get began:
Market research: behavior thorough marketplace studies to apprehend the demand for cosmetics in India. Perceive your audience, their options, and the competition in the market. This can assist you form your product offerings and business strategy.
Define Your area of interest: pick out a specific area of interest or specific promoting proposition in your cosmetic startup. This may be focusing on natural or herbal products, catering to a particular demographic, or supplying innovative formulations. Differentiating your self will assist you stand out in a competitive marketplace.
Marketing strategy: Create an in depth business plan that outlines your goals, target market, product range, pricing, advertising approach, and monetary projections. This plan will serve as a roadmap on your enterprise and might be important while in search of investment or partnerships.
Felony Formalities: sign up your enterprise as in step with the felony necessities in India. Pick out the best enterprise structure, together with a non-public limited employer, partnership, or proprietorship. Attain vital licenses and permits, along with the goods and services Tax (GST) registration.
Product development: develop or supply awesome cosmetic products that align together with your logo's identity and target market. Make sure compliance with relevant regulations and protection standards. You could want to interact with manufacturers, suppliers, and formulators to convey your merchandise to lifestyles.
Branding and Packaging: put money into branding and packaging design to create a visually appealing and cohesive brand photo. Your packaging must be attractive, practical, and compliant with regulatory tips.
Distribution and income Channels: identify the distribution channels which might be most suitable on your merchandise. Bear in mind alternatives like retail stores, e-trade structures, splendor salons, or direct-to-customer sales. Establish partnerships with vendors or shops to extend your reach.
Advertising and merchandising: develop a comprehensive marketing approach to create awareness and generate income. Make use of virtual advertising techniques consisting of social media advertising, influencer collaborations, content introduction, and seo (seo). Participate in enterprise activities and exhibitions to exhibit your merchandise.
Construct an online Presence: Create a expert internet site and set up a robust on line presence. E-commerce systems may be an effective manner to promote your products at once to clients. Utilize social media systems to interact with your target market, proportion valuable content material, and run promotional campaigns.
Compliance and pleasant guarantee: make yourself familiar with the regulatory necessities for cosmetics in India. Ensure that your merchandise comply with safety, labeling, and packaging standards. Establish great control methods and behavior thorough testing to hold product integrity.
Funding and economic management: decide your startup's economic desires and explore investment alternatives. You can method angel investors, assignment capitalists, or don't forget bootstrapping initially. Expand a financial management system to song costs, revenue, and coins go with the flow.
Continuous gaining knowledge of and version: stay up to date with the present day trends, technologies, and policies inside the beauty industry. Be open to feedback from clients and make essential adjustments in your merchandise and business method.
Remember the fact that beginning a beauty startup requires endurance, perseverance, and willpower. It's vital to seek advice from professionals, inclusive of legal professionals and accountants, to make sure compliance with legal and financial elements.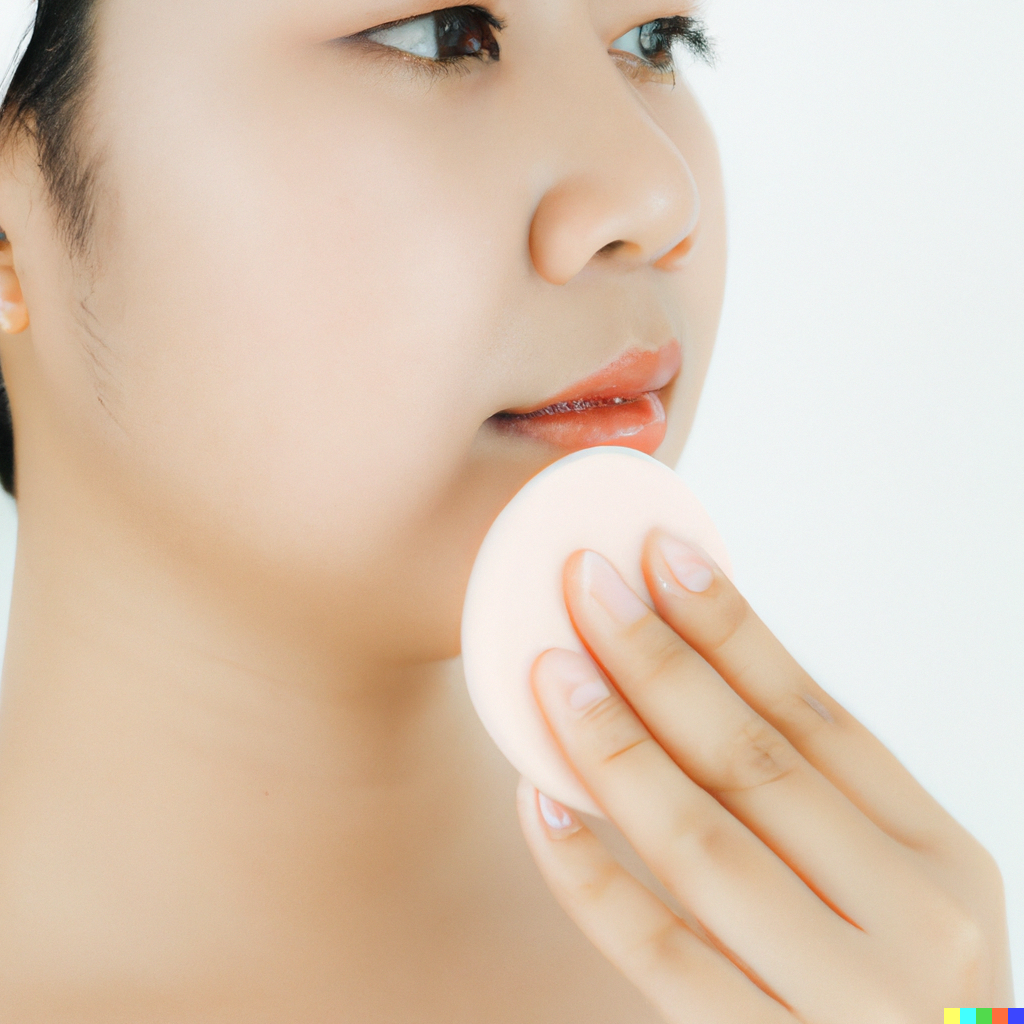 Cosmetic Business Expansion in worldwide
The cosmetic business is a significant and rapidly growing industry globally. It encompasses a wide range of products catering to various consumer needs and preferences. While I don't have access to real-time data, I can provide you with some general information about the size of the cosmetic market based on historical data.
Global Market: The global cosmetics market has been valued in the hundreds of billions of dollars. According to Statista, in 2020, the global cosmetic market was valued at around $511 billion and is projected to reach approximately $805 billion by 2023.
Regional Markets: The size of the cosmetic market varies across different regions. Some regions with significant market size and growth include:
North America: The United States is one of the largest cosmetic markets globally, accounting for a significant portion of the industry's revenue.
Europe: Countries like France, Germany, and the United Kingdom have strong cosmetic markets, driven by a high demand for beauty and personal care products.
Asia-Pacific: The Asia-Pacific region has experienced substantial growth in the cosmetic market, with countries like China, Japan, and South Korea contributing significantly.
Product Categories: The cosmetic market comprises various product categories, including skincare, makeup, haircare, fragrances, personal care, and more. Each category has its own market size and growth potential.
E-commerce: The rise of e-commerce has had a significant impact on the cosmetic industry, providing opportunities for brands to reach a global customer base. Online sales of cosmetics have witnessed substantial growth, particularly in recent years
.
It's important to note that market sizes can vary over time, and specific data points and projections may change. Factors such as consumer trends, purchasing power, cultural influences, and technological advancements can all affect the size and growth of the cosmetic market.
To get the most accurate and up-to-date information about the current market size and trends, it is recommended to consult market research reports, industry associations, and reliable sources specializing in cosmetic market analysis.