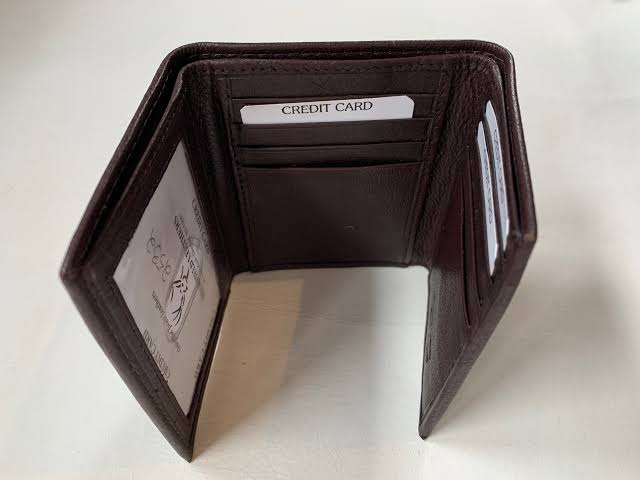 Trifold wallet means 3 times of fold. It is very trendy and more spacious. Wallet are different sizes and different fold. We can say that bifold and trifold.

This trifold Leather wallet keeps your essential things secure and hold easily when you need it.
We manufacture these trifold Leather wallet with 100% Leather and durable and detailed stitching and multiple compartment.
Trifold wallet are made from best cowhide leather with leather lining and modern design.
Trifold wallets give you more room, while remaining small enough to be front or back pocket wallet.
One of the pain point of trifold wallet is people avoid using because they believed to be bulky and create a bulge in the pocket.
Overall trifold wallet subdivided into several compartments to make the organization easy and give each item its designated place.