Leather Desk Set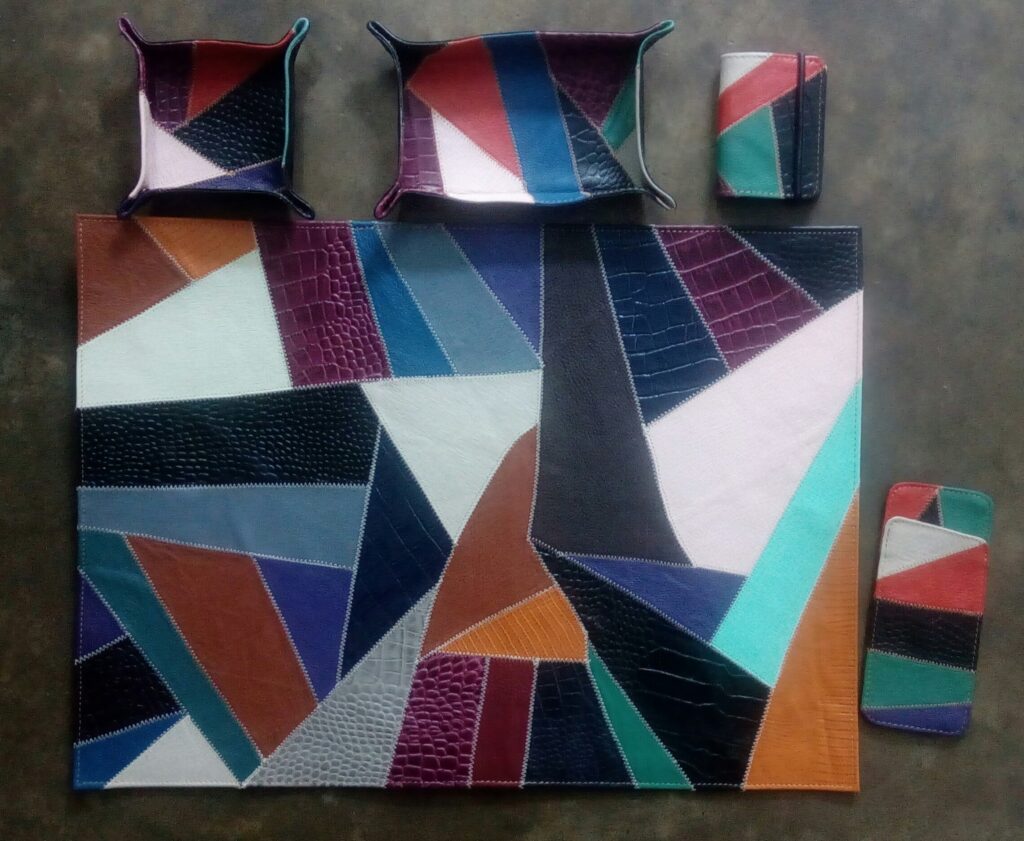 A CUSTOM LEATHER DESK SET is a collection of leather-made Desk Accessories designed to bring style, organization, and functionality to a work area. The set can include items like a leather pad, pen holder, business card holder, paper clip holder, and more, all designed to match the user's personal preferences and requirements.
Customization options are a significant aspect of a CUSTOM LEATHER DESK SET. Users can choose the size, color, and design of each item, ensuring that the set fits their needs and aesthetic style. The leather used to create the desk set can range in quality, but typically, a full-grain leather of high quality is used. This type of leather is known for its durability and natural beauty, and will develop a unique patina over time, adding to its character and charm.
A Custom Leather Desk Set can make a striking addition to any work area. The Natural Grain of the leather combined with the rich colors and textures available, provides a warm and inviting feel, making the workspace feel more personal and welcoming. The set is also practical, helping to keep desk accessories and paperwork organized, reducing clutter, and improving the overall functionality of the workspace.
Leather is an excellent material for desk accessories, offering a luxurious feel and a classic appearance that will never go out of style. It is also durable and long-lasting, meaning that a custom leather desk set can provide years of use, while maintaining its good looks. The leather will age gracefully, becoming softer and more supple over time, adding to its charm and character.
A Custom Leather Desk Set can be an excellent gift for someone who spends a lot of time at their desk, whether they are a student, an executive, or a freelancer. The set can be personalized with a name or initials, making it a thoughtful and unique present.
In conclusion, a custom leather desk set is a luxurious and practical addition to any work area. It provides a stylish and organized environment while offering functionality, durability, and long-lasting beauty. Whether used as a personal workspace or as a gift, a custom leather desk set is an excellent choice for anyone looking to enhance their office or workspace.